This week we were working with Alizarin Crimson, Viridian, and Ultramarine Blue.  These are big beasts, especially the first two, so the plan was that they would fight each other successfully, ending in a draw!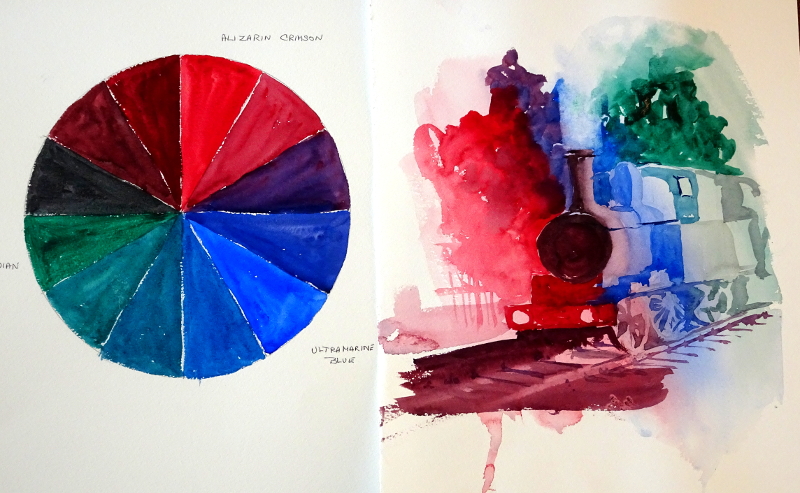 As you can see, that's more or less what happened.  Surprisingly, since we all "know" that red and green make brown, Alizarin and Viridian make a beautiful but subdued purple, and of course Alizarin and Blue make a beautiful intense one.  I did the little painting in about 20 minutes, but I enjoyed the result so much that I thought it demanded another go.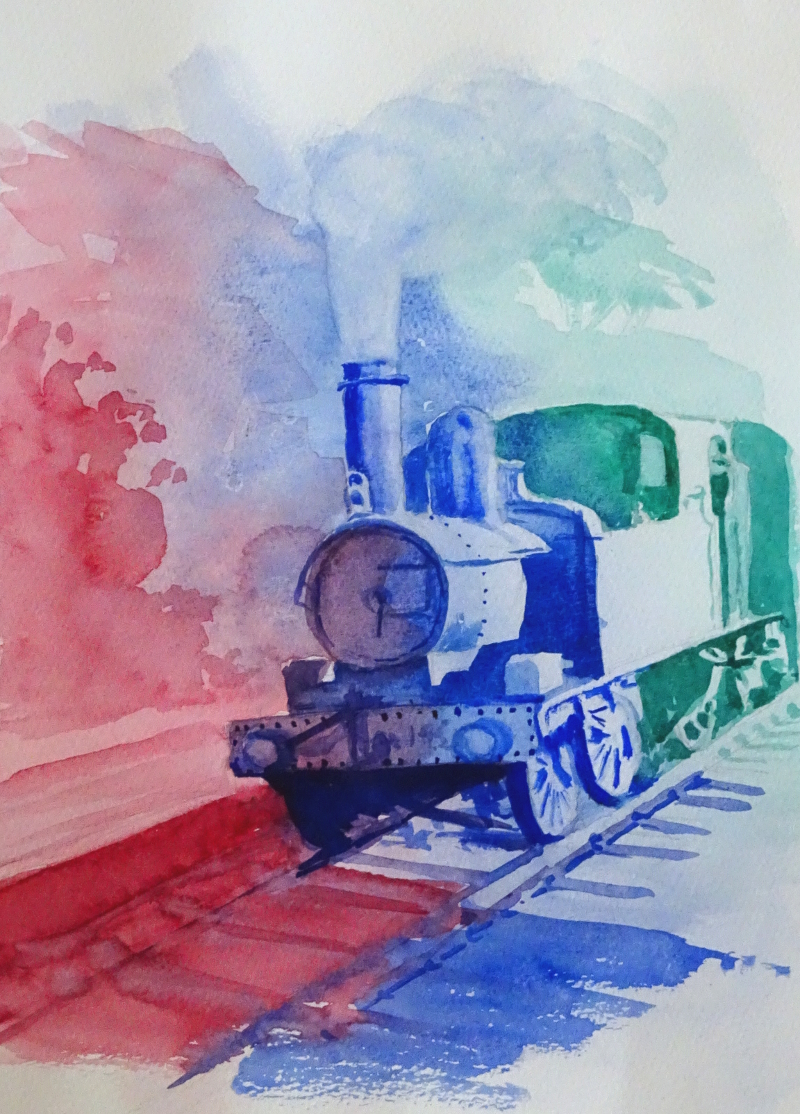 I spent a bit more time on this one, and, although no railway buff would applaud the result,  I still like the effect.
I have not forgotten "In the sunshine", and am quietly drawing trousered legs to achieve a relaxed pose.  Right now his shoes are too big and clumsy, so they will have to come out.  The trouble with improved drawing ability is that last year's effort isn't good enough.