Day two, and no let up in the speed of production!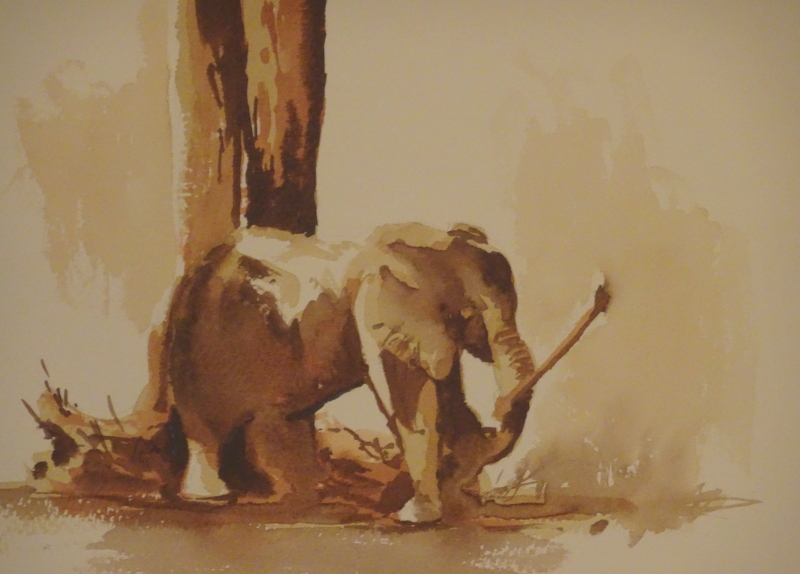 We worked on more Hazel "ellies" as some people had missed out on it the previous day, then we painted this charmer.  The technique was the same but this time we used browns, Raw and Burnt Umber and Burnt Sienna.  A light wash of Raw Umber covered all areas where we didn't want to retain white paper, followed by Burnt Sienna, then Burnt Umber for the real darks.  Hazel pointed out that these were "lifting" pigments so it was no disaster if we inadvertently put paint where we didn't want it!  This little elephant was having fun with his stick, and we were having fun painting him.
Then life got complicated as we moved on to a cafe scene, with big shady parasols and bright sunlight.  Hazel works her miracles by thinking ahead, and simplifying the scene.  So, you work out which pigments you need to create the painting – most colourful ones you can do by mixing, using three or four colours, though accents of brights might need small amounts of other single colours.  This way you create harmony within the painting, and save yourself from trying to match the exact hue.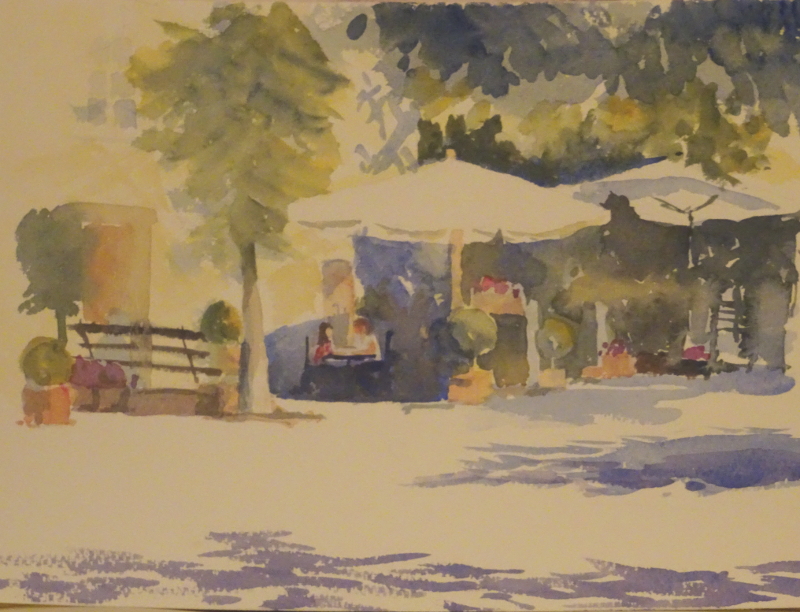 First we used Aureolin to show sunlight catching foliage, etc, carefully leaving white shapes, then indicated shadows with Ultramarine.  Any transparent colour painted over that blue will show a darker version of itself.  Touches of pink added sparkle, then shapes and tones in the central area finished the painting.  I understood the principles applied but fell apart somewhat in execution, as my colours became muddy.  More concentration needed.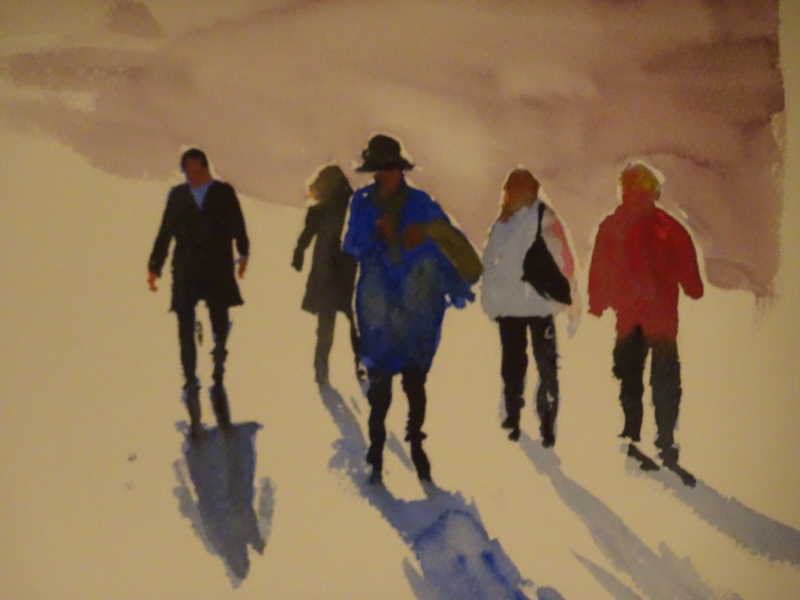 Finally, we essayed back-lit people, again something that Hazel has demonstrated often.  We were running out of time, and I didn't finish my background, but here it anyway.
I have learnt so much – it's still swirling round in my head – and greatly appreciate such a informative weekend.