My tutorials for my class this term have started with colour mixing.  This is a perennial request, and trying to devise a way of making the mixes easy to remember or some system of charting that is accessible has been occupying my mind for some time.    It is not something that I, personally, have had many problems with, and, of course, time and practice will solve the matter eventually.  So, "What to Do" –  I find the charts that have 20 colours across the top and down the side, with the appropriate mix where the lines cross, very off putting, but splodges of paint side by side is even less appealing, and not something you would want to return to..  So I have invoked the use of a colour wheel,  reducing the colours under study to three.
This week we are looking at Raw Sienna, Burnt Sienna and Ultramarine Blue.  I'm being very fussy about clean water, clean brush, freshly squeezed paint, so that the finished pieces tell the truth and shame the devil!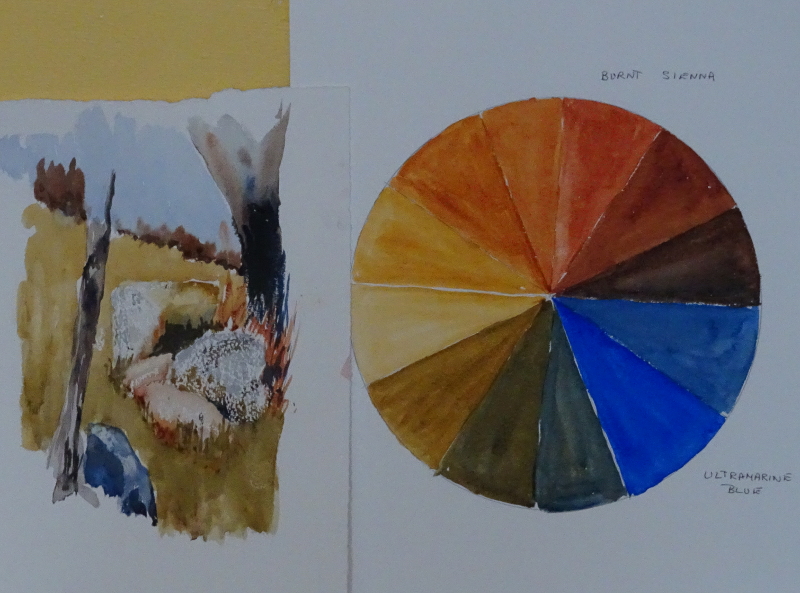 No surprises here, but see how strong Burnt Sienna is, and Ultramarine runs it a good second.  Poor Raw Sienna has a tough time coping with them.
The little sketch was done using just the three colours under study.