I gave up New Year Resolutions years ago, but I am making a new one this year.  I am going to get to grips with my poor drawing skills by doing at least one short drawing every day without using a rubber.  I've failed already because I didn't do one on January 1st, but I am going to keep trying! However, I do have other plans and these photos represent my ambitions.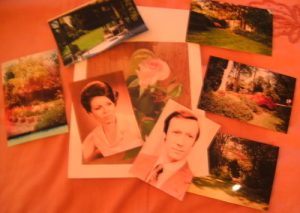 The rose in the centre will make a beautiful watercolour and will help me overcome my inhibitions about painting flowers;  I achieved my second acceptable effort in June last year which you can see in my second blog post, so this isn't something I am hurrying!    The garden photos are also destined to be watercolour – it's good to think of Summer in January here in the UK.  Two portraits – actually they will make one painting as they a photos of my friends when young, before they met and married, so this is something of a nostalgic enterprise.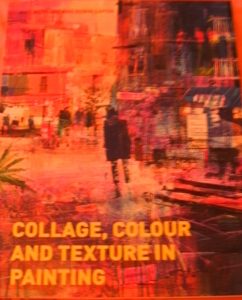 Then there are other directions I wish to explore.  I ventured into mixed media last year, not very far in, but enough to see that its not a doubtful means of attaining a result, but a means of expression in its own right.  One of my students has produced beautiful pictures following the guidance of this book, so much so that I have bought my own copy to study before attempting something of my own.  I like the way the image appears as if rising from the paper itself, a bit like sculptures are said to the in the stone waiting to be freed.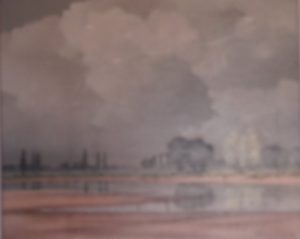 This painting has been on our walls for years – the photo doesn't do it justice at all.  I spend many passing moments wondering how the artist used his paint to such silky effect.  The surface is very smooth, the details are precise, the control is awe-inspiring.  Finally, I have one or two ideas, and am looking forward to creating my own silky paintings.
I must not forget my Meander book which is needing seven small masterpieces for its tiny pockets.  Painting small is another of my bugbears.  Happy 2017!
PS  Just received my "Paint" magazine from SAA – and they are running a drawing Challenge this year.  how Serendipitous is that!