Due to circumstance, I have not raised a brush since the end of November.  So I am using another painting from a few years ago as the subject for discussion this time.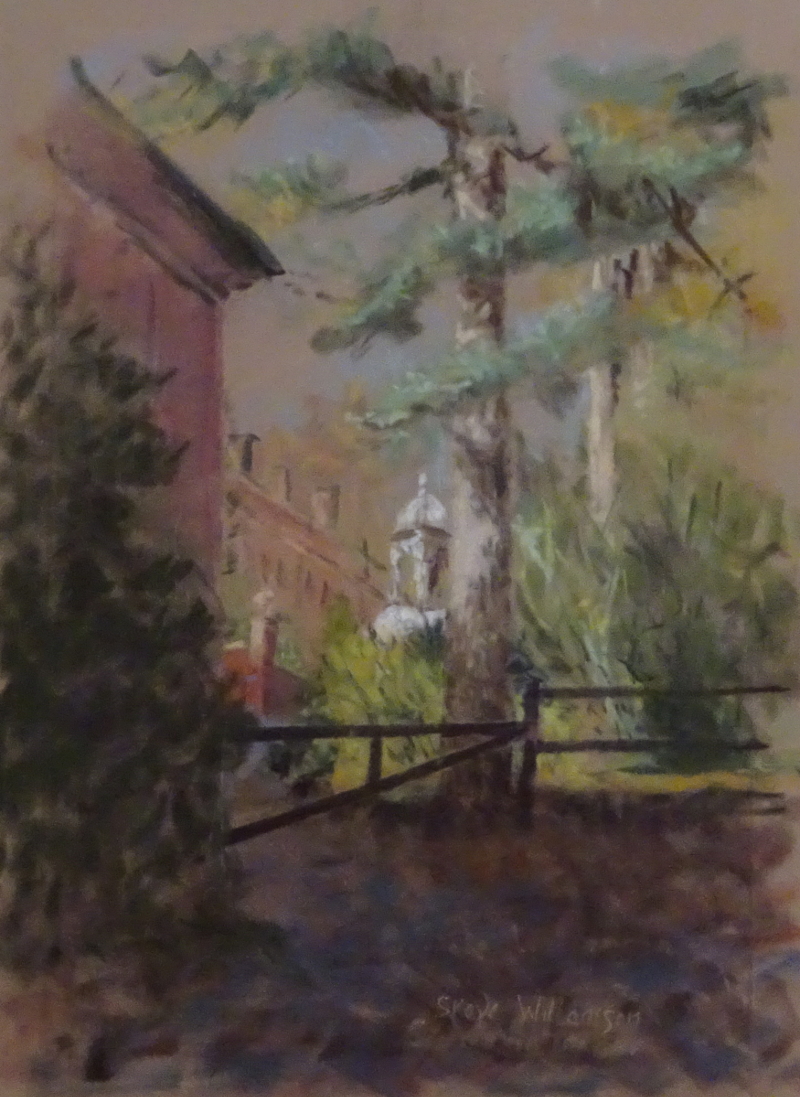 This is another pastel – the drifts of colour are so appealing – of the ice house at Erddig, near Wrexham.  The shadow of the building in the foreground and the building itself frame the sunlit decorative kiosk and garden, concentrating attention there.  Most unusually for me, the focus is right in the centre of the painting.  There are diagonals but they all lead to the centre, and it is only the strong verticals of the trees  which encourage the eye to roam.   When I painted it, I was not aware that a central focus is difficult to pull off!  But I still think it is a satisfying composition, so my blissful innocence has not come back to haunt me.
It's painted on velour paper which takes colour easily and makes  "lost and found" edges to easy to attain.  The warm greens and reds near the little house  ease out to the cooler greens, blues and browns.