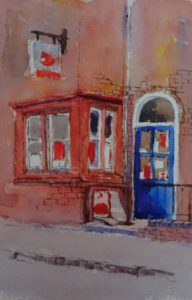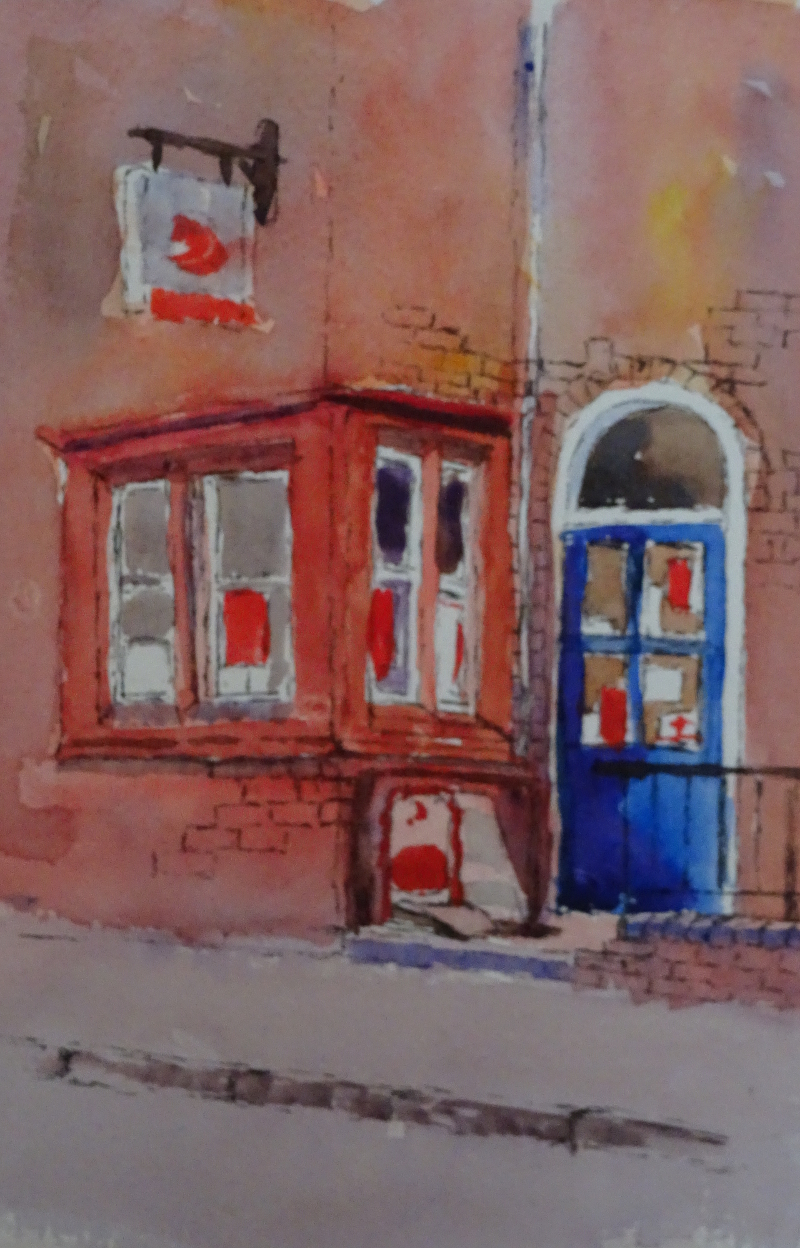 I found this quite difficult to do as I felt a need to respect the lines.  It was quite inhibiting.  So there are areas where I should have taken more care and didn't because I was fighting to paint loosely.  Conversely, there are areas where I could have taken more liberties and didn't because I was constrained by the lines.  Sigh.
When I remembered how to paint, the picture came alive – the door for instance.  What I was doing including the narrow white pipe at the corner near the door, I don't know, while the wall to the left of it should be a bit darker to mark the return.  I like the brickwork , just enough to show that the wall is brick built but not too much so as to overwhelm with detail.  The Ruabon bricks and mouldings are a good colour, too.
Somehow, the painting doesn't yet say why I wanted to paint it – more work this week.  But seeing a photo of it has given me clues on what needs correction.