I took a number of carefully composed photos with paintings in mind when I was in Australia last year and have done little about them.  There seemed to be so much going on in the latter half of the year.  New Year has given me a quiet space to make plans.  Thus I am embarking on a series of Australian paintings based on those photos, with a possible exhibition  in mind.  We will see how they turn out, but more painting will be a Good Thing.
This is the second picture, (remember the Gum trees?) and is of Uluru, not the usual view of the rock itself but rather of  the land nearby, just outside the hotel.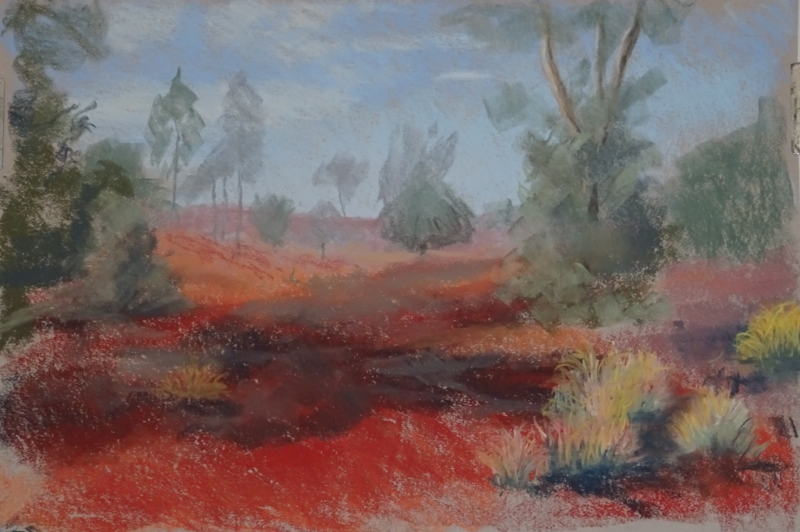 Of course this is far from finished but it does convey the redness of the gritty sands.  It is very difficult to describe how very red it is, or for the mind to encompass the extent  it covers. On this island, we have no single view that lasts for days as you travel through it, nor one that is such a startling colour.
I'm using pastel – I felt it best exemplifies the landscape, and these initial colour washes work well together.  The scene is a bit hilly at present but that can be addressed as I begin to work up the detail.  A good start to the New Year!