I enjoyed the MathsJam I attended last year, but this year was better.  For one thing it wasn't as cold outside (and there is some open air walking to be done), and, of course, I knew more faces.   Added to that, the talks, limited to 5 minutes – yes really! – were mostly more digestible for a non-mathematician.  I could follow the argument, though not reproduce it, join in the ever-present hilarity, engage in problem solving.   AND I got eight of the mathematicians , all of them "I can't drawers", drawing beautifully.  One of them even displayed lovely free-flowing line! and at least two wanting to know more.  Result.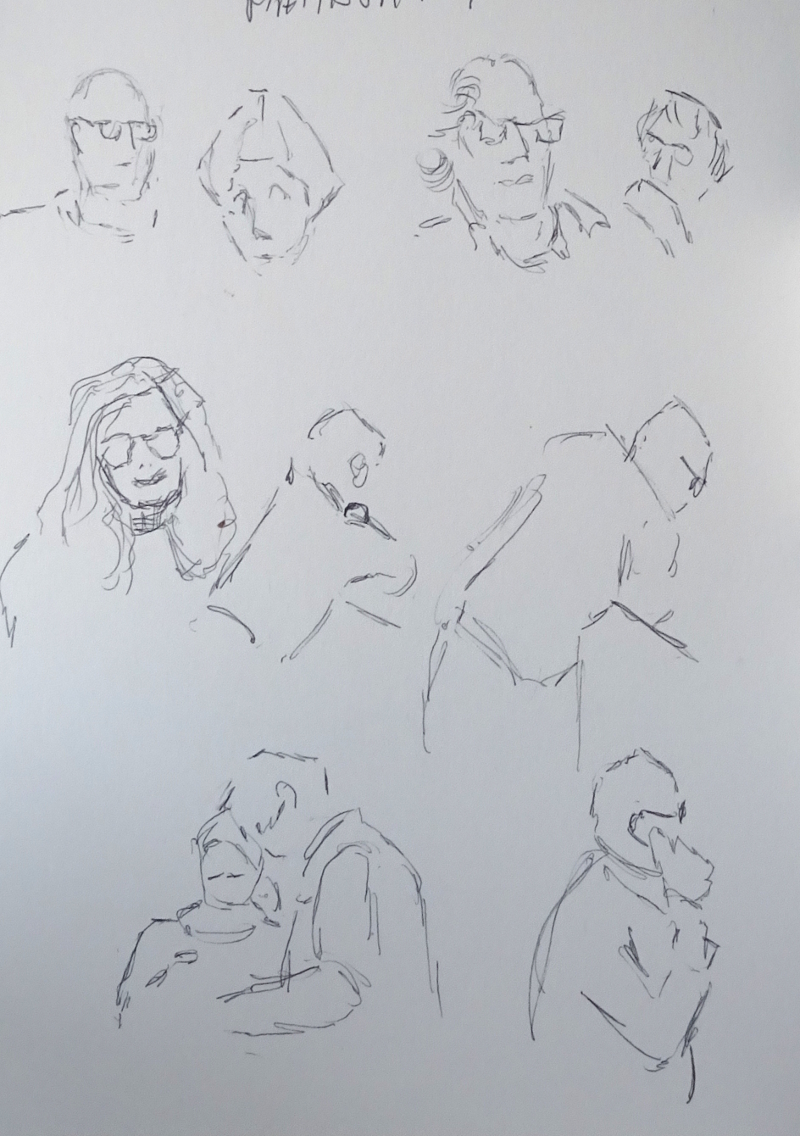 I pootled about sketching people when they were engaged in puzzling, pondering, deep discussion, or just having a good time.   Bottom left sketch on this page is MathsJam to a T; the folk leaning over the balcony had been attracted by jingling bells (there was a Christmas Fair on downstairs).  Since you rarely have more than 30 seconds to get something down, it's a good exercise in isolating the important lines.  Somehow nearly every time I started a face, someone stood in front of the victim or engaged them in conversation.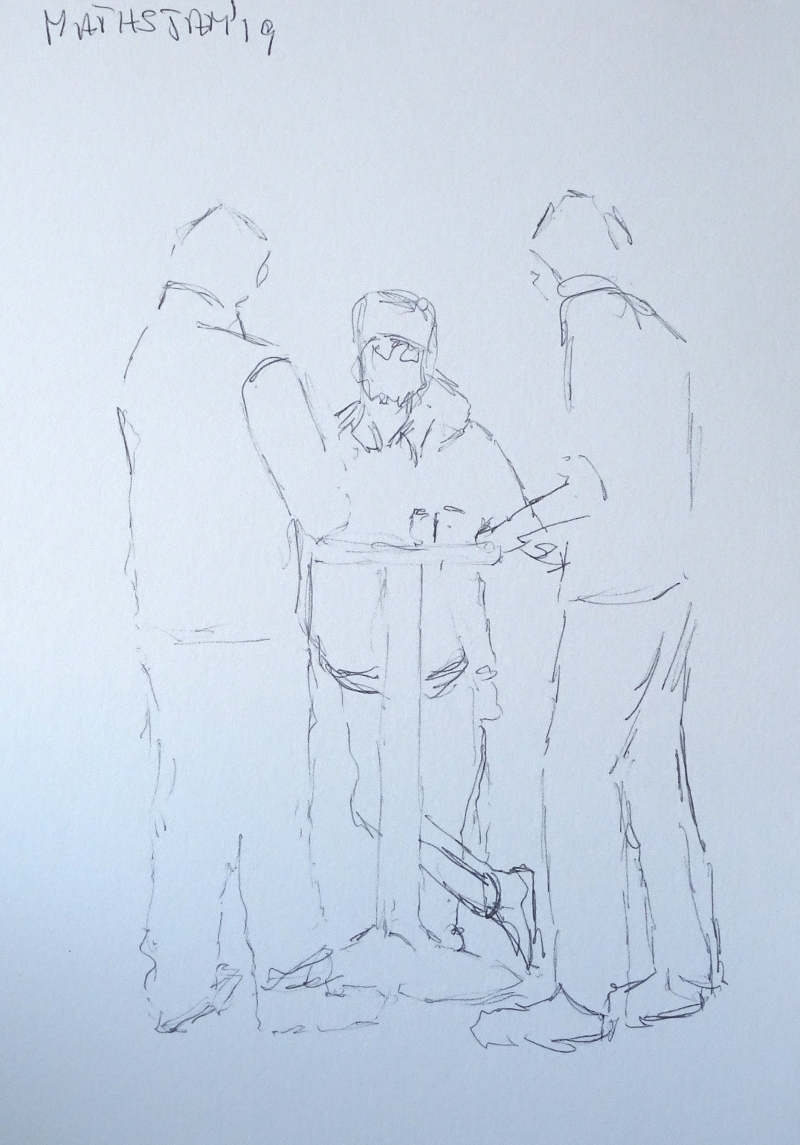 I was luckier with this group at one of the stand up tables in the coffee area.  They were very interested in the topic under discussion and apart from restless legs as they got to grips with said topic, they stayed put for five minutes!