I'm glad I've had a struggle with this painting because it stops  it becoming slick and mannered.   I think I've found the right colour for the path but the tonal balance is still not there yet.   To disappear from the conscious view, the path and grass need to be about the same tone, so that is still to do.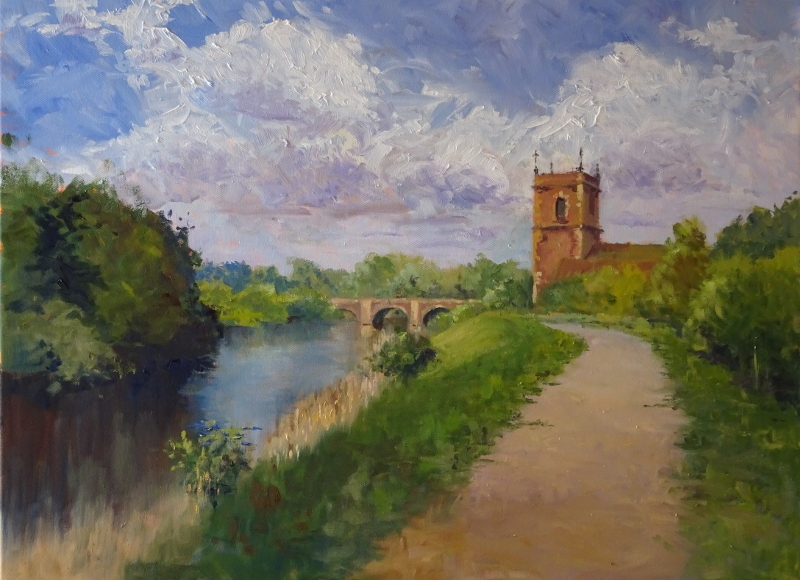 On the positive side, the bridge and tower are singing – from the same hymn sheet too! – and the sun-kissed leaves on the trees and bushes are joining in the chorus.  Some brights have been suggested in the reeds, and the finials on the tower have reappeared.  The top of the hedge on the right had been straight  and at the same level as the roof of the church nave (very peculiar), so I've varied that a little using the dark trees behind to make the brighter green stand forward.
I spent an hour and a half doing all this, most of it fighting the path, blue to creamy brown, to red brown, to orangy brown to raw sienna.  I think this is right.
There is the path to finish, some palette knife reeds to insert, some weeds to grow in the path, maybe some "proper" grass – maybe not.